Welcome to End-of-Life University 2015!
Holly Pruett
"Death:OK - Behind the Scenes"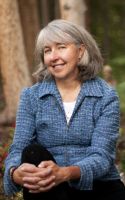 Join Dr. Karen Wyatt for this interview with Holly Pruett who was one of the founders and creators of the very successful community event "Death:OK" in Portland OR last month. Holly will talk about how the event was created and organized, the "wins" of the event, lessons learned, outcome for the community, and her best recommendations for other groups considering a similar event.

This will be a LIVE Interview! You'll be able to ask questions and make comments if you call in by phone. If you are listening on your computer you can type your questions and comments in the box below.

Consider purchasing the 2015 Access Pass if you'd like unlimited access to every interview from 2015, including Death Expo!
Q&A
Comments